Digital Transformation
requires agile ways of working
                        Our passion is to motivate, engage & empower people to develop & execute
growth strategies by transforming  into a customer experience-oriented culture,
leveraging on digital technologies.
Only half of the business will survive beyond 2020, according to Forbes & Gartner.
These businesses are those that have failed to onboard the Digital Transformation
journey in a timely manner, because Digital Transformation requires Culture
Transformation due to new disruptive technology.
                        The surviving businesses will be those that have become organisational agile,
since the speed of change will be ever and rapidly increasing, requiring
companies to adapt to new business models.
                        Organisations need to be aware of the importance to connect the
Digital Transformation to the Cultural Transformation.
          With our experience of successful strategy execution integrating Change Management,
we enable growth acceleration so that revenue and profitability targets can be achieved.
Common challenges 
Boards and C-level struggling to get a clear common sense of direction
Senior leadership facing obstacles in strategy execution, i.e. inadequate Change Management
Balancing business as usual with changing the business
Our recipe for transformation success
 1. Dissipate the "fog" – create strategy alignment, starting at Board & C-level jointly
2. Bridge the Gap – shape the link between Strategy & its execution
3. Less is more – prioritize 3 areas to transform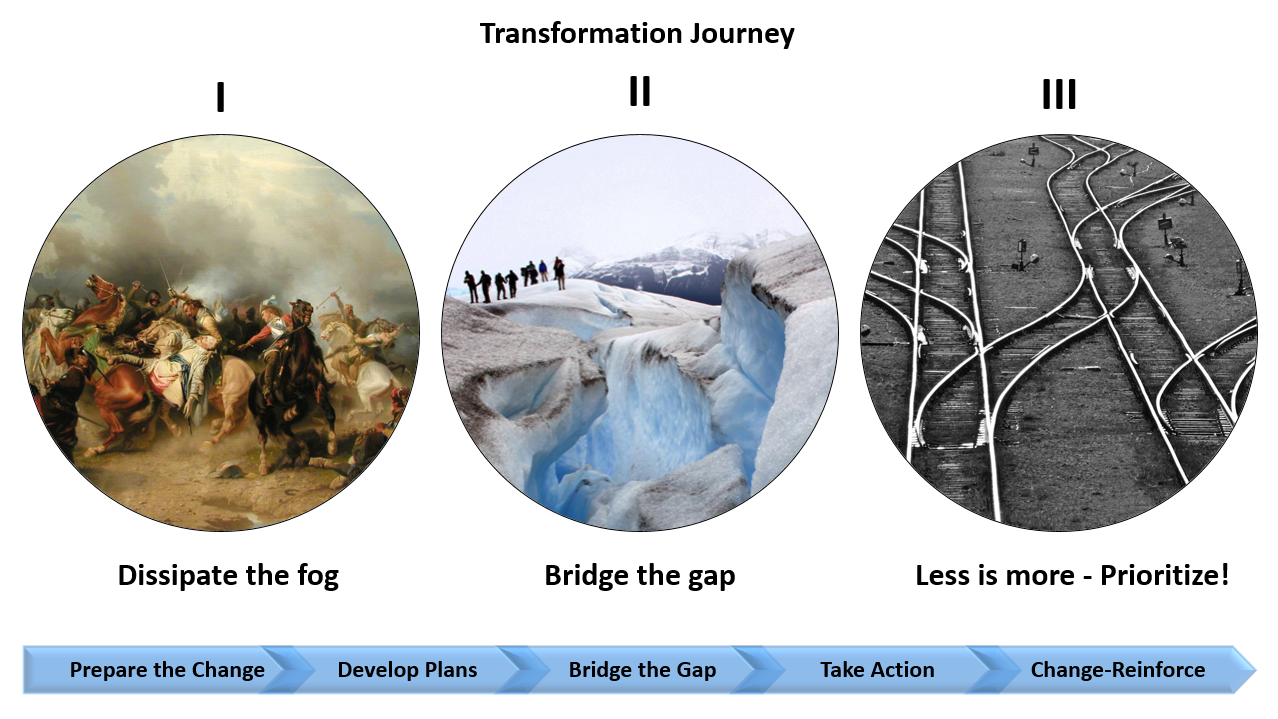 Value of our services
– A scalable approach, going from Strategy Alignment to Strategy Execution
– Reduced transition lead-time and resistance to change by integrating Change Management
– Value-driven transformation, measuring both hard facts and soft facts for an accelerated profitable growth